"As a seasoned real estate professional, I understand that buying or selling a home is more than just a transaction: it's a life-changing experience. That's why I am dedicated to providing exceptional, personalized service for all of my clients. I take great pride in the relationships I build and always work relentlessly on the client's behalf to help them achieve their real estate goals.

Mike Gabel

KW Keller Williams Real Estate
We believe that the role of a real estate professional is that of a consultant. Our relationships with our clients often spread across multiple generations.
We believe that our client's needs come first and that by providing our clients with information and options, that we can help guide them to make an informed decision that is best for the clients and their family.  We value our relationship with our clients and hope to be their real estate consultant for life.
Mike Gabel also has an MBA (Masters in Business Administration). He keeps up to date with the Real Estate Market, so you can rest assured that your home is in good hands.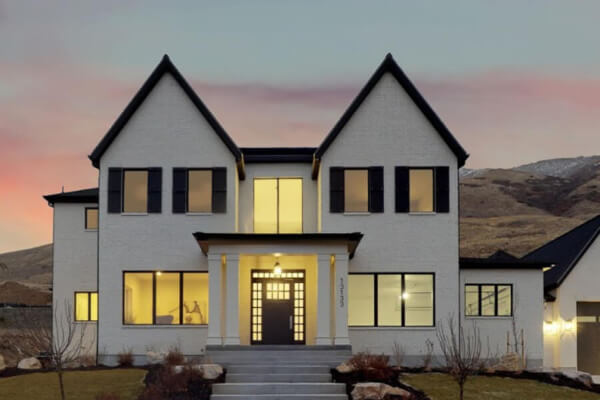 Mike Gabel was such a helpful real estate broker. As first-time home buyers, we always had so many questions. Mike was always quick to respond, very patient, and provided knowledgeable feedback. He made himself available to show us properties quickly, and helped us narrow down our priorities so we could find the right home for us. We would recommend Mike to both first-time and experienced home buyers alike!

Katie & Tim Northup
There are few things more stressful than buying and selling a home. We recently went through this process with Mike Gabel and we couldn't be happier. Mike told us exactly what we needed to do to get full price on our home and by following his recommendations, we had a full price offer in a few days. He also helped us negotiate the purchase of our dream home. The whole process was almost effortless. Mike helped us manage expectations, details, and kept up constant communication, which kept our stress under control. I would highly recommend Mike to anyone looking at buying or selling a home.

Jay and Lindsey Black
We felt certain we were in for a great experience because Mike was so responsive right out of the shoot—calling us back within minutes of leaving a message—and he never disappointed! From the sale of our existing home to the purchase of property and on through the design and construction phases of a new custom home, Mike worked hard to make certain each phase went well and that we were delighted with the results. Thrilled with our new home, we've enthusiastically referred Mike to a number of close friends who have also experienced amazing results!

Tony & Tamera Rasmussen
Working with Mike and his team was a great experience all around. Mike has extensive knowledge in home building and real estate, which is invaluable when building a home. He helped us in making important choices regarding what we wanted out of our home, while keeping us within our budget. We would recommend him and his team to anyone! Eric Allen
When we decided to look into selling our current home and building our dream home, we asked around to see if anyone knew a great agent that could help us through the process. Mike was referred to us by family friends who had worked with him and were more than satisfied. Mike worked hard for us and was with us every step of the way, looking out for us and guiding us through a totally new experience. We have recommended Mike to friends and family and they all have been just as happy as we were.

Jess and Cathy Smoyer
Thank you so much for helping me buy my first home. You made the whole experience seamless and as easy as possible. Thank you for reaching me and guiding me through the process. Grateful for everything you have done.

Savannah